Believe it or not you really do not spend a lot of time in the saddle when riding Mountain Bikes.
I'm not seeing this as such a great thing. Of course if you work a hip start up this would probably
bump your Hipster credit way up with your fellow associates.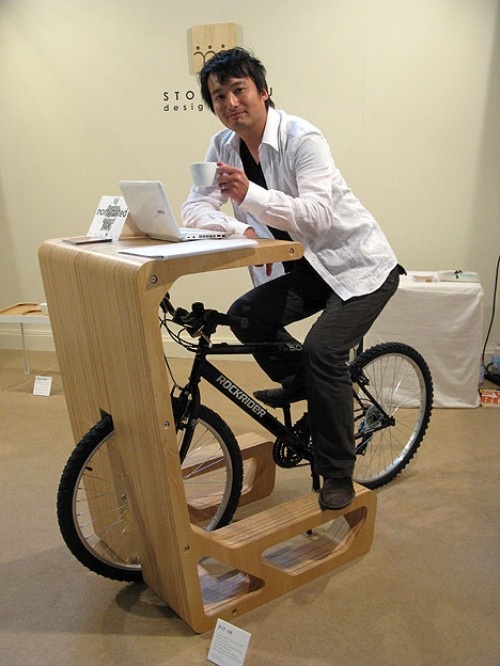 The design called PIT IN uses a desk or table as a bike rack. The bicycle seat then serves as a chair while you work or take a break.
Link
-via
Laughing Squid